Ancient Faith Radio Program

He's a priest, she's a psychologist, and this husband-and-wife team love working together to care for people. Fr. Nicholas is the priest at St. John the Divine Greek Orthodox Church in Jacksonville, Florida, and Dr. Roxanne is a licensed clinical Psychologist who uses her extensive training in private practice.
At 8 p.m. Eastern on the 2nd and 4th Tuesday of every month, join Fr. Nicholas Louh and his wife, Dr. Roxanne Louh, on their live call-in radio show, "Healthy Minds Healthy Souls" on Ancient Faith Radio.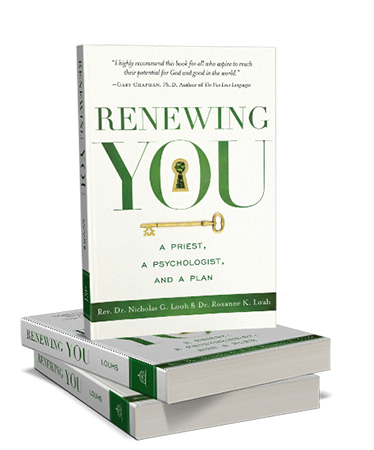 Renewing You
A Priest, A Psychologist, And A Plan
Are you struggling in your walk with Christ? Do you want to rediscover your reason for living, the person you were created to be? Renewing You: A Priest, a Psychologist, and a Plan gives you the keys to unlock areas of your life that hold you back from fully experiencing the renewal and transformation God has in mind for you. Co-authored by a priest and a psychologist, Renewing You combines principles of spiritual growth with psychological tools to help you become your best self, fully connected with God's purpose for you.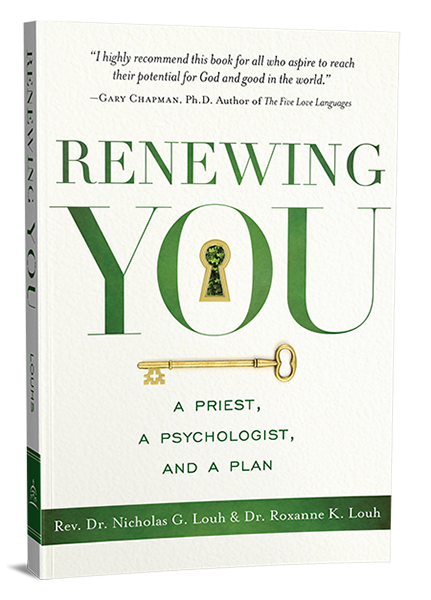 Listen To Our Most Recent Episodes