Fundraising Project for Our Iconography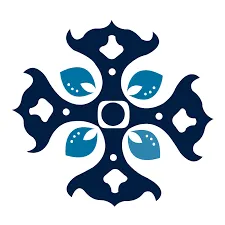 Throughout our lives, we have opportunities to leave a lasting legacy. A legacy is defined as a "gift that is passed down from one generation to the next." We are at one such legacy moment, a moment that will live on far after we have gone on.
Today, our Church is at a historical moment when we are filling our Church with icons of saints and sacred events in the life of Christ and the Church. As we witness these icons, we visually see the love and sacrifice of Christ, as well as the saints who carried His message throughout the centuries. This sacred art will share our faith with generations and generations in a way that inspires, encourages, and challenges the faithful to a "higher calling," to be living saints in our world today.
Because we are at such an important legacy moment in the life of our Church, I encourage you to take a moment with your family to consider offering an icon in honor of your family, a loved one, or of a saint or a scene in the life of Christ that speaks to you.
We recognize that everyone may not be able to financially offer a full icon at this point, and for this reason, whatever financial gift you are able to provide will go towards the icon of St. John the Divine that will rest under the dome. This way, every time you see our patron saint, you will know that you were instrumental in offering this beautiful icon.
The Iconography Project will be completed in three phases. Phase 1 will include liturgical furnishings and iconography for the Holy Altar and Dome. Phase 2 will include iconography for the North and South Wings, followed by Phase 3 for the Nave. The goal for all donations is to be fulfilled by January 1, 2025.
Wishing you all of God's blessings, I remain
Yours in Christ,
Rev. Dr. Nicholas G. Louh, Parish Priest
Thank you for your interest in St John The Divine's Iconography Project. Below are some of the more popular pre-filtered iconography categories. If you are interested in one of the categories listed, then please click on one of the below boxes and you will be taken to a pre-filtered list of available icons in that category. If you would rather see the entire list of icons, then please click on the View All Iconography button. Once on the iconography inventory page, you will be able to sort the results according to iconography type, cost, and location. If you need assistance or have any questions please email [email protected]. Thank you again for your support and generosity.