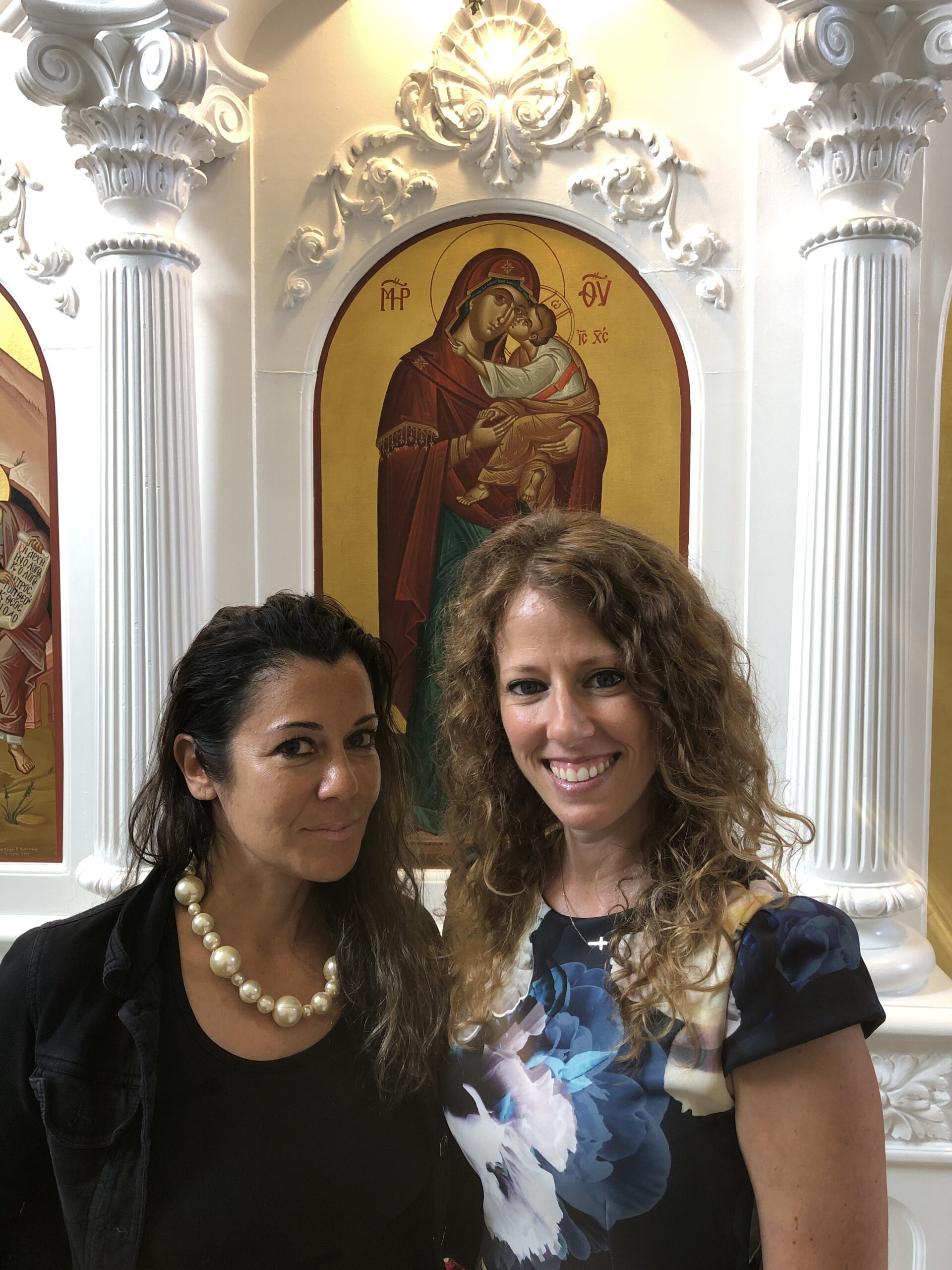 Ministry Leadership
Anna Montauredes & Bessie Gerasimou
Our Youth Greek Dance Ministry consists of two groups of children from our parish whose performances of the traditional folk dances of Greece are sought by civic and cultural organizations throughout Northeast Florida.
Our Elementary group currently has around 12 dancers and is for children who are in kindergarten through fifth grade. It is called Evangelakia, which is derived from the Greek word meaning "bearer of good news." This group shares their "good news" with our local community on how Saint John the Divine Greek Orthodox Church has brought them together through faith, fellowship and various dances originating from all over Greece.
Our Teen group currently has around 16 dancers and is for children who are in sixth grade through twelfth grade. It is called T'Adelphia which translates to "the brotherhood," representing the deep bond we share as a church family. The lively music makes it easy to engage this energetic group.
We use the GroupMe app as our primary form of communication to keep track of our calendar of events, post teaching videos, and share music so that the children can practice at home.
Our main performance intends to demonstrate our rich faith, heritage, and culture for our local community at our annual church festival, but we also are involved in other performances for different church events, and even local schools. We have practices scheduled for once/month coinciding with meetings from another of our youth ministries (GOYA) as many of the teen children overlap between our two groups. The Elementary group meets from 12:20pm-1:00pm while the GOYAns have their meeting, and then the Teen group meets following their GOYA meeting from around 1:00pm-2:00pm. Our next practice is on Sunday, March 19th.
Other Important Dates to Keep in Mind:
** Saturday, May 6, 2023, 7:00pm – annual Greek Dance Ministry fundraiser; tickets will be sold in advance for an evening of heavy appetizers, beer/wine and plenty of Greek dancing with proceeds going to our ministry. There will be an opportunity to sponsor specific dancers' Greek costumes. Our goal is to have a complete fleet of uniforms so in the future, we have proper attire to compete at our local metropolis competition – the Hellenic Dance Festival.
** Friday, November 10, 2023 – Sunday, November 12, 2023 – SJTD Greek Festival
Please reach out to our ministry leader with any questions – we always welcome new dancers!!